InnerUnion
Our reviews on etsy
Based on 752 Reviews
Regular price
Sale price
$75.00 USD
Unit price
per
Sale
Sold out
Share
Looking for a comfortable and stylish way to sit on the floor? Look no further than our Japanese-style floor mattress! This versatile cushion is perfect for sitting on the floor or relaxing.
The cushion is made of high-quality cotton and polyester, making it soft and comfortable to sit on. It is also foldable, making it easy to store and transport. The cushion is also thin, making it ideal for sitting or laying for a while, but not for sleeping on every day.
Our floor cushion is perfect for both adults and children. It is also a great option for travel, as it is lightweight and easy to pack.
Made of cotton and polyester
Foldable for easy storage and transport
Thin and comfortable for sitting or laying for a while
Perfect for adults and children
Great for travel
Provides a comfortable and stylish place to sit on the floor
A traditional Japanese-style futon mattress
View full details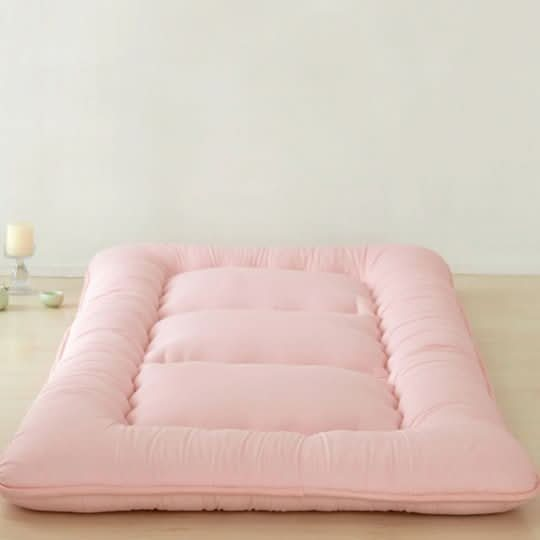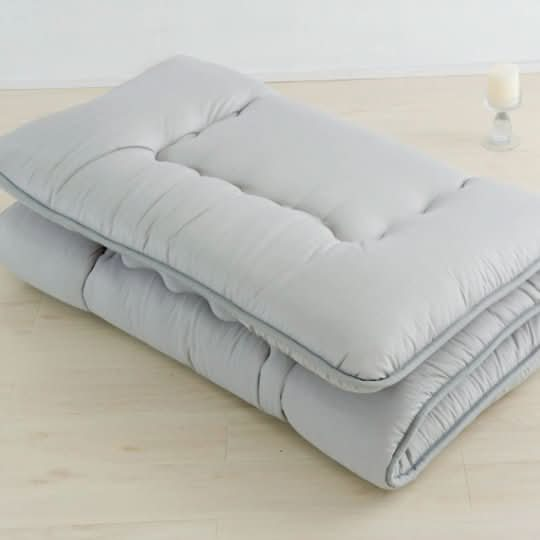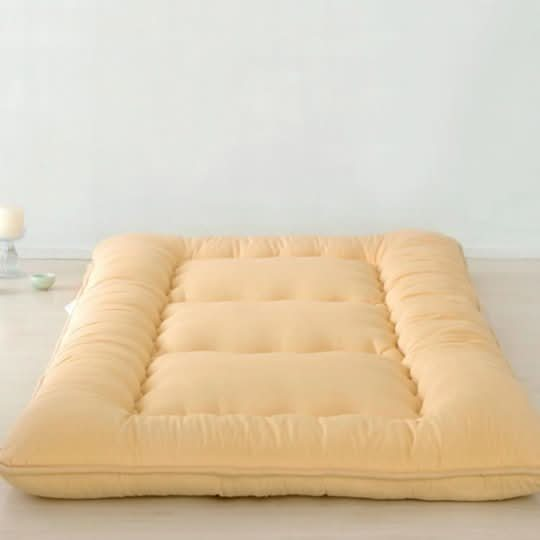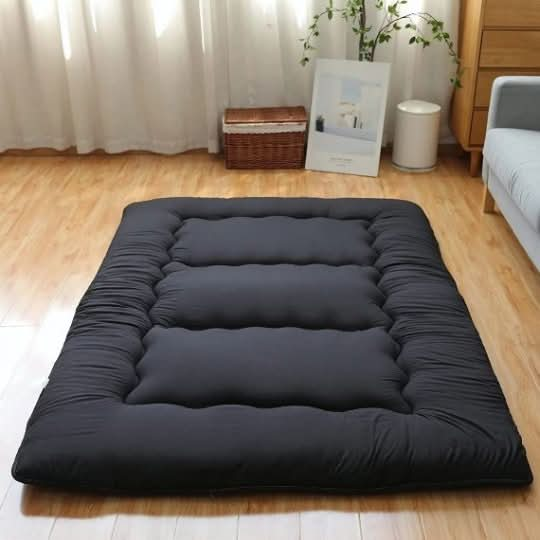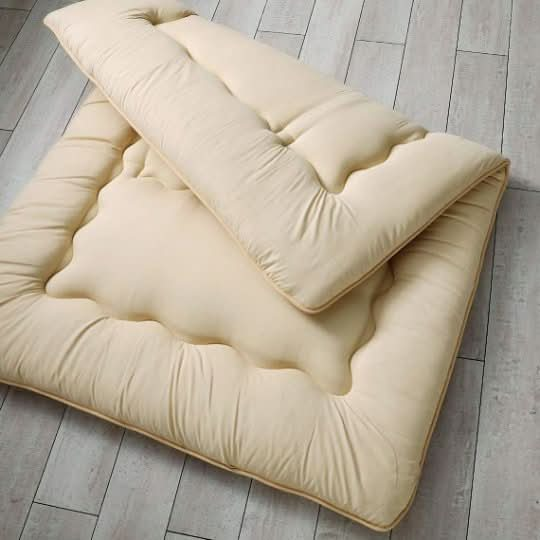 4-7 day processing, 8-15 day shipping
Free replacement for broken items
Free shipping
Worldwide shipping
Reviews from our Etsy shop
Mugs are exactly as pictured, and look/feel even better than expected. They arrived quickly, and my wife can't wait to order mor...

Read More

Mugs are exactly as pictured, and look/feel even better than expected. They arrived quickly, and my wife can't wait to order more!

Hide

Posted on

This item matched its description exactly, and is exactly what I needed to brighten up a sleeping area for reading in bed. It is...

Read More

This item matched its description exactly, and is exactly what I needed to brighten up a sleeping area for reading in bed. It is well-made and sturdy, and exceeded my expectations.

Hide

Posted on

What a deal! This lamp is way less expensive than similar ones on Etsy. You'd never know it... it's been carefully crafted with...

Read More

What a deal! This lamp is way less expensive than similar ones on Etsy. You'd never know it... it's been carefully crafted with high-quality materials. It looks like something you'd find in a chic 1960s Eichler home. I was worried about shipping times, but it was at my doorstep in a week.

Hide

Posted on

Great lamp, though the bulb it came with is very blue.

Great lamp, though the bulb it came with is very blue.

Hide

Posted on

I bought 5 different tea cups/ mugs and absolutely am stunned by the quality. Amin, graciously helped me with an address change...

Read More

I bought 5 different tea cups/ mugs and absolutely am stunned by the quality. Amin, graciously helped me with an address change and couldn't have been more helpful!! Will be buying more!

Hide

Posted on

I love the two lamps I bought - the quality is excellent, and they just look fantastic. The lamps are great and the service was...

Read More

I love the two lamps I bought - the quality is excellent, and they just look fantastic. The lamps are great and the service was terrific - strongly recommend this company and these lamps.

Hide

Posted on

Lamp exactly as described! Arrived even earlier than expected. The seller is responsive and helpful. Only inconvenience: they di...

Read More

Lamp exactly as described! Arrived even earlier than expected. The seller is responsive and helpful. Only inconvenience: they didn't have the EU plug as requested but the USA one instead. Good product overall, I recommend it!

Hide

Posted on

excellent quality. item packed well.

excellent quality. item packed well.

Hide

Posted on

My wife absolutely loves this mug! Seller was very helpful and kept in contact with me when the shipping took a bit longer than...

Read More

My wife absolutely loves this mug! Seller was very helpful and kept in contact with me when the shipping took a bit longer than expected. but we'll worth it 👌

Hide

Posted on

These are hella beautiful and they came in super protective packaging which i appreciate

These are hella beautiful and they came in super protective packaging which i appreciate

Hide

Posted on

Very nice. Would buy from again.

Very nice. Would buy from again.

Hide

Posted on

Bowls match the description, prompt shipping.

Bowls match the description, prompt shipping.

Hide

Posted on

Very lovely light! Comes with light globe which is more white than yellow. I'm very glad I got this :)

Very lovely light! Comes with light globe which is more white than yellow. I'm very glad I got this :)

Hide

Posted on

The rustic clay pot is just beautiful! Worth the price. Looks exactly like the picture. Very well wrapped for shipping.

The rustic clay pot is just beautiful! Worth the price. Looks exactly like the picture. Very well wrapped for shipping.

Hide

Posted on